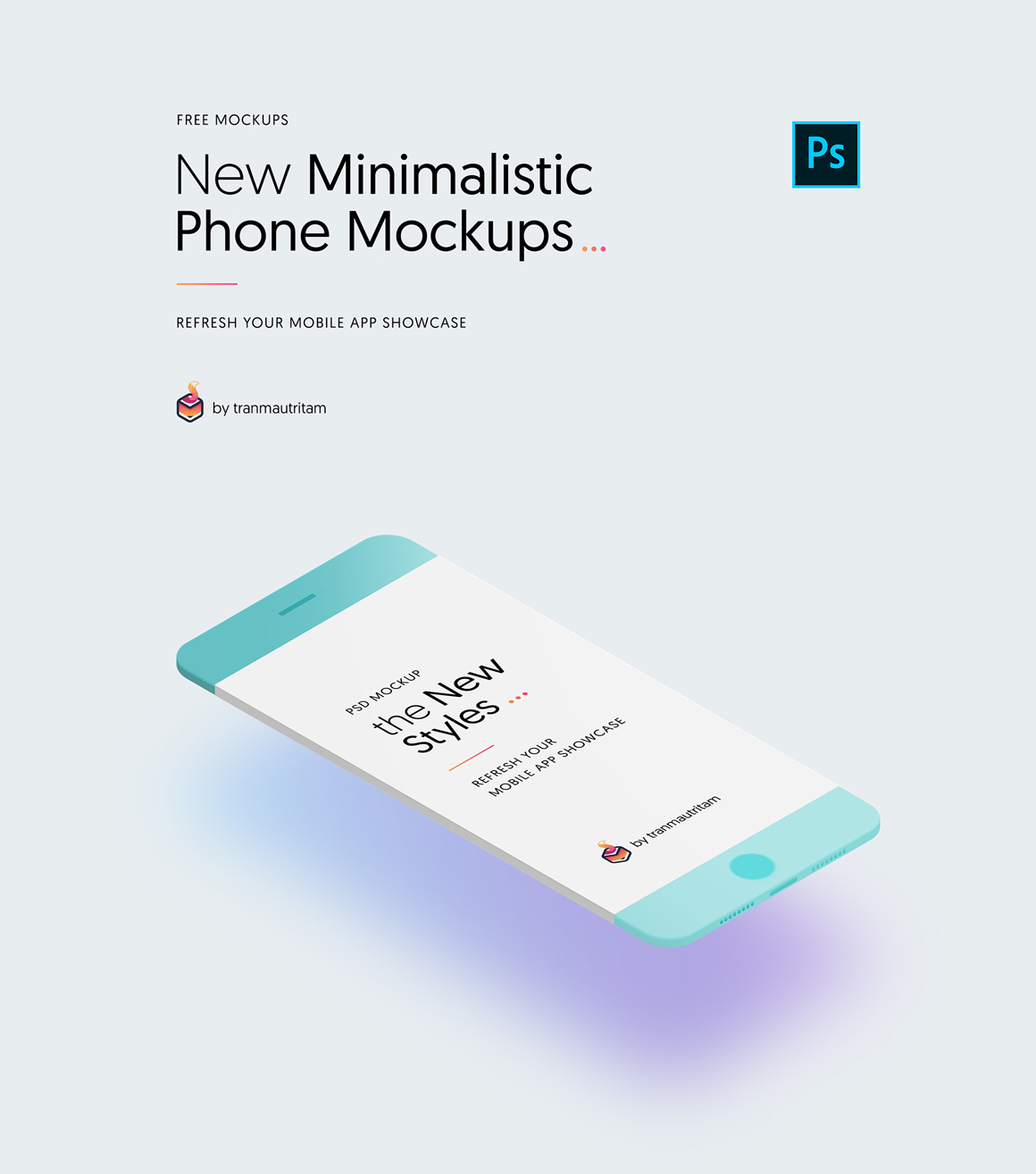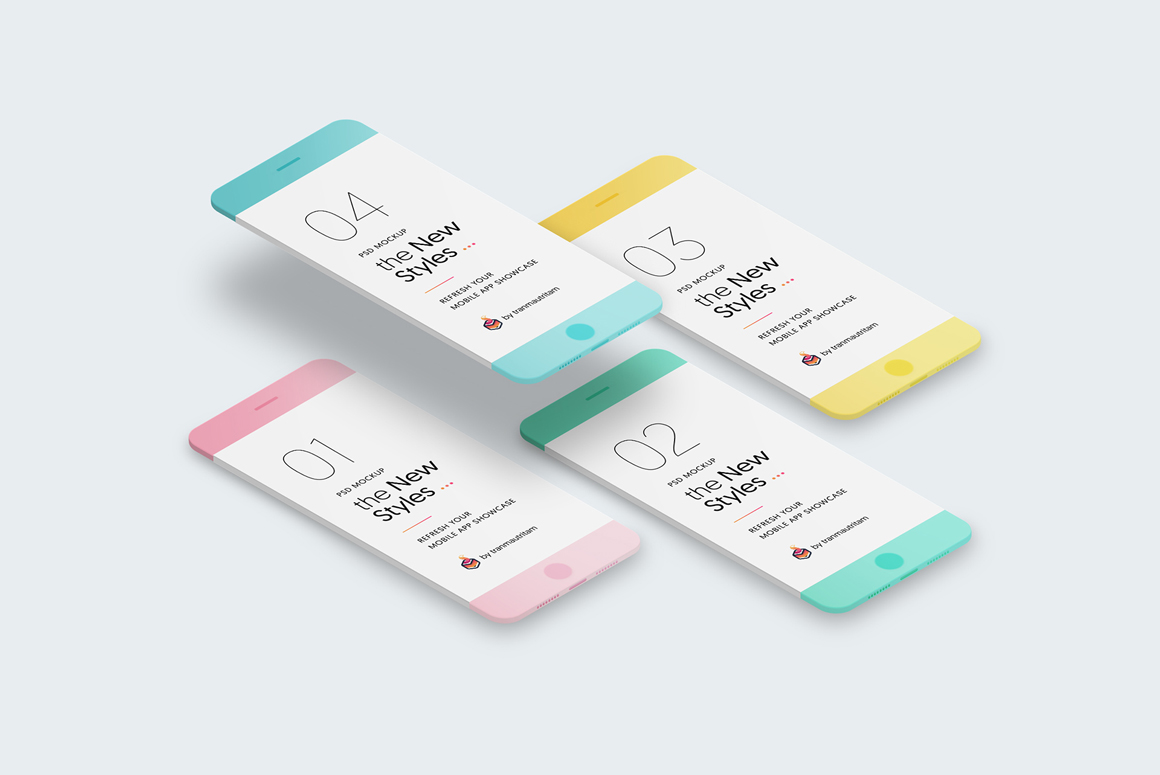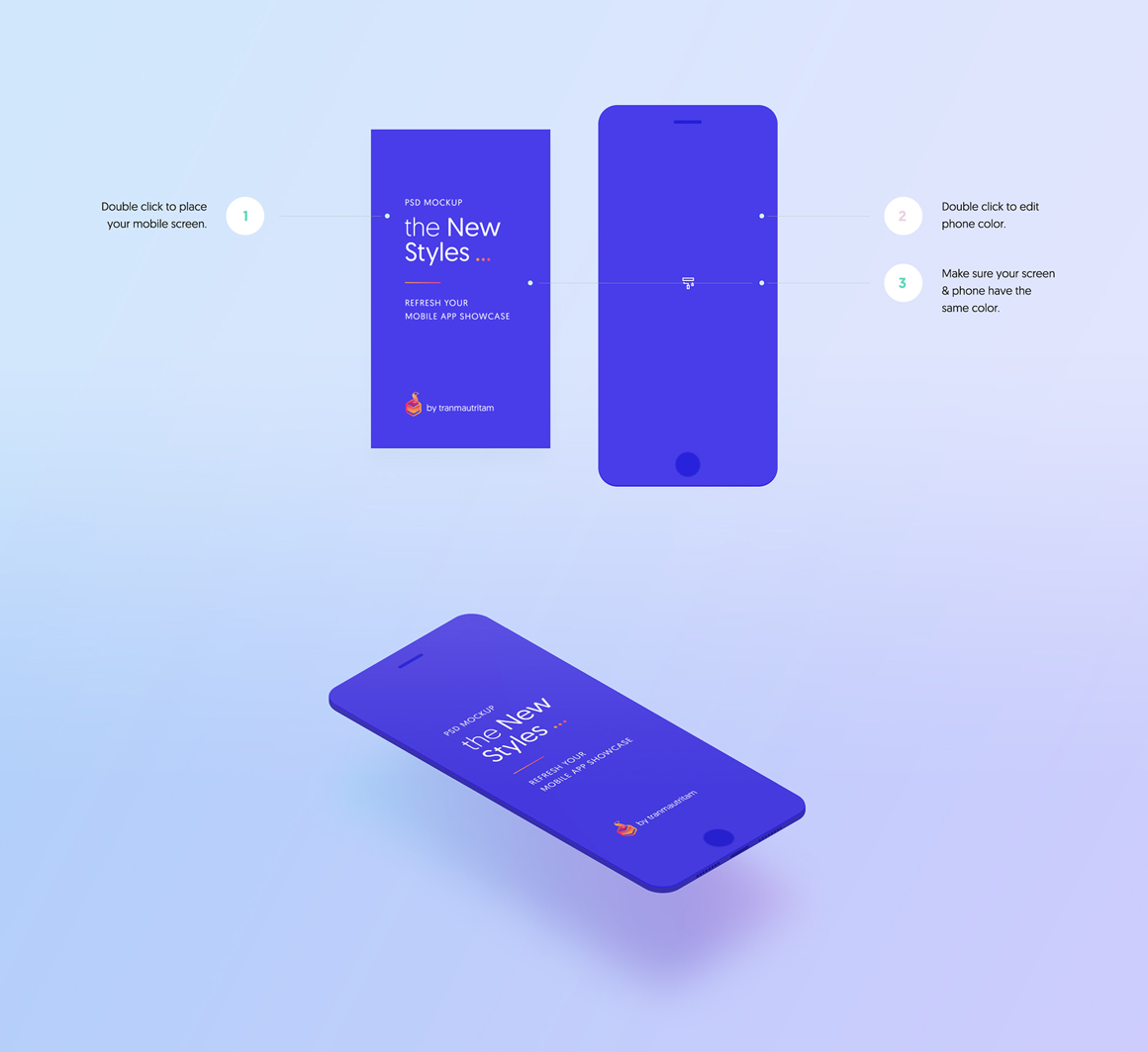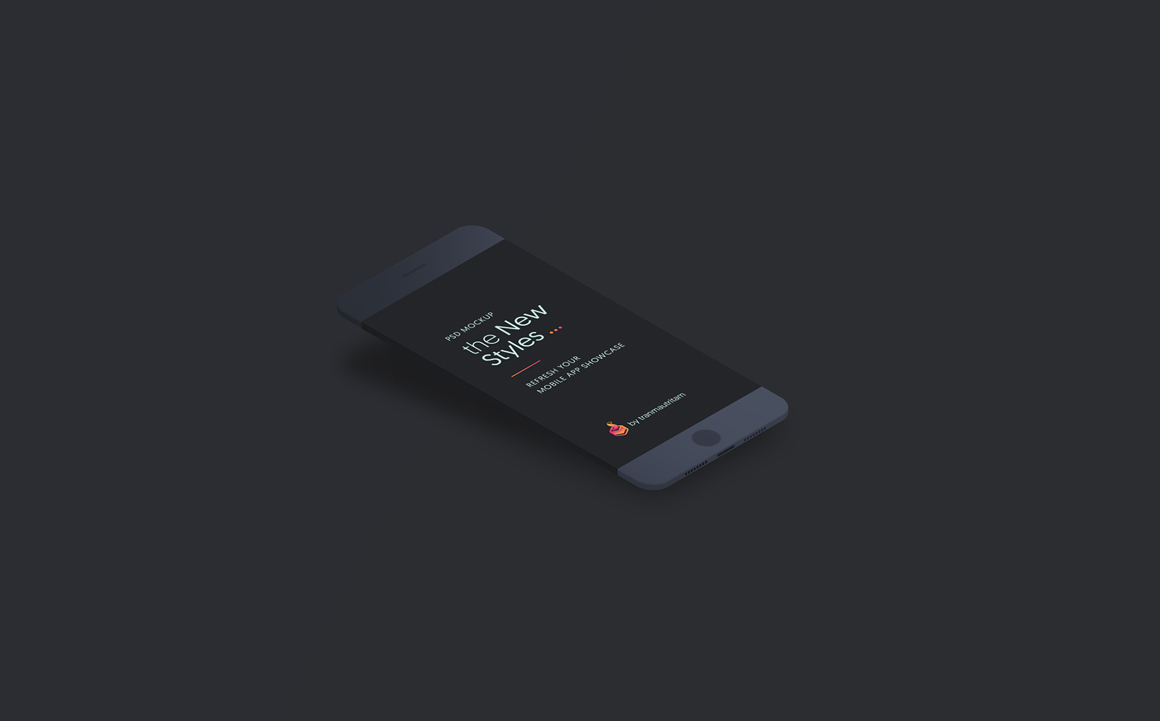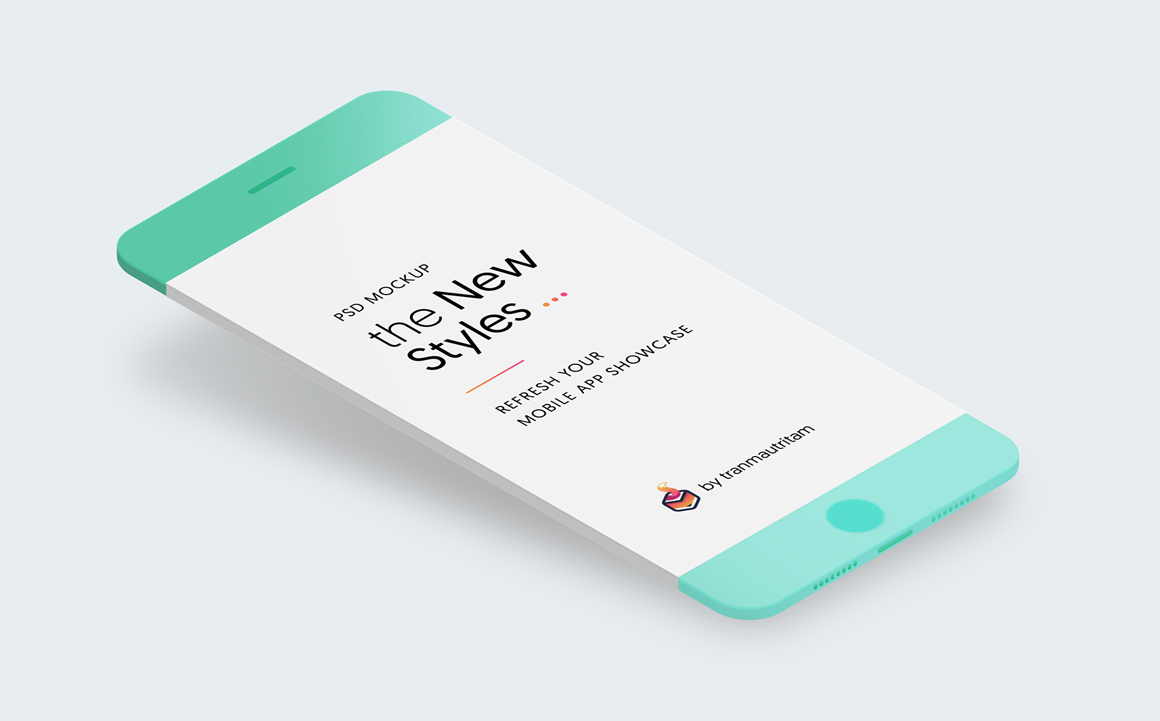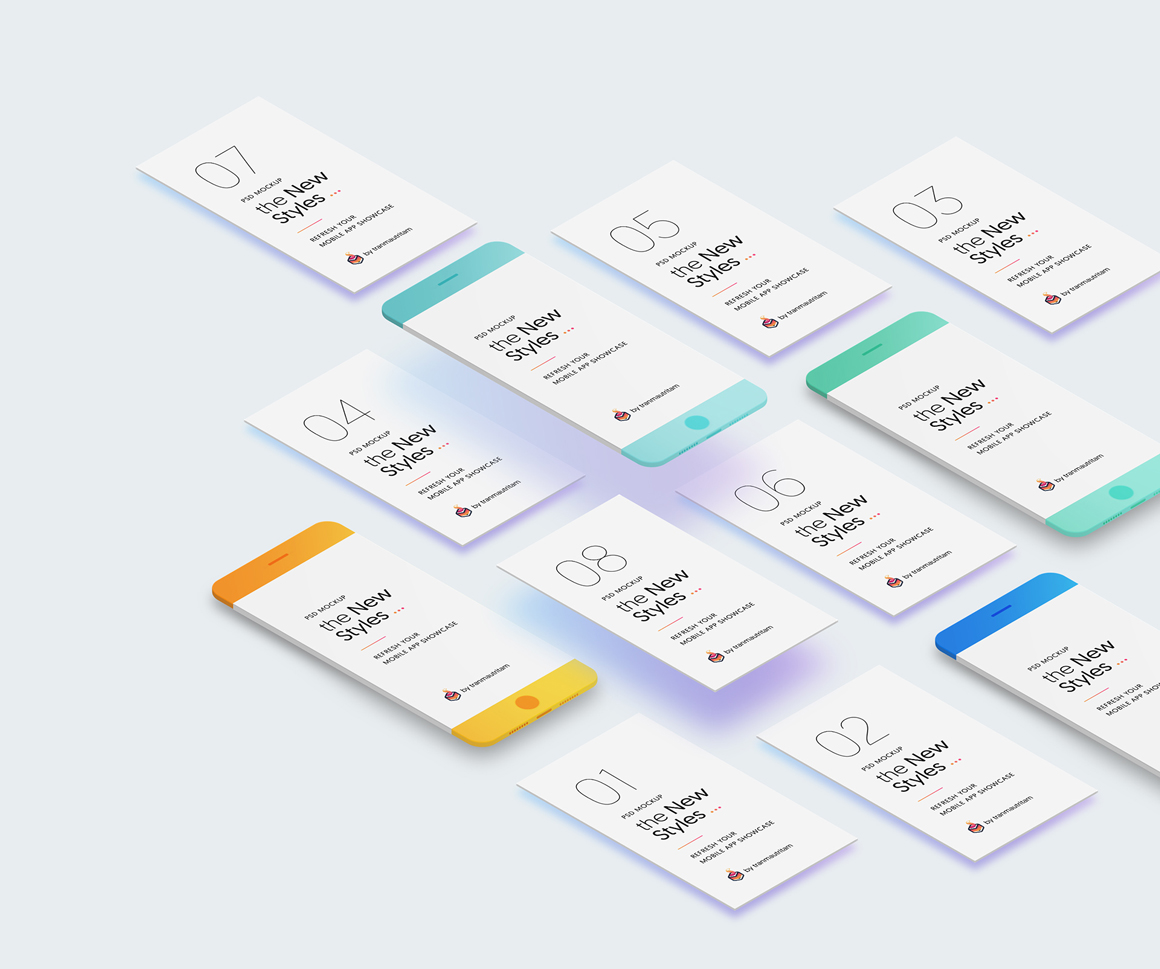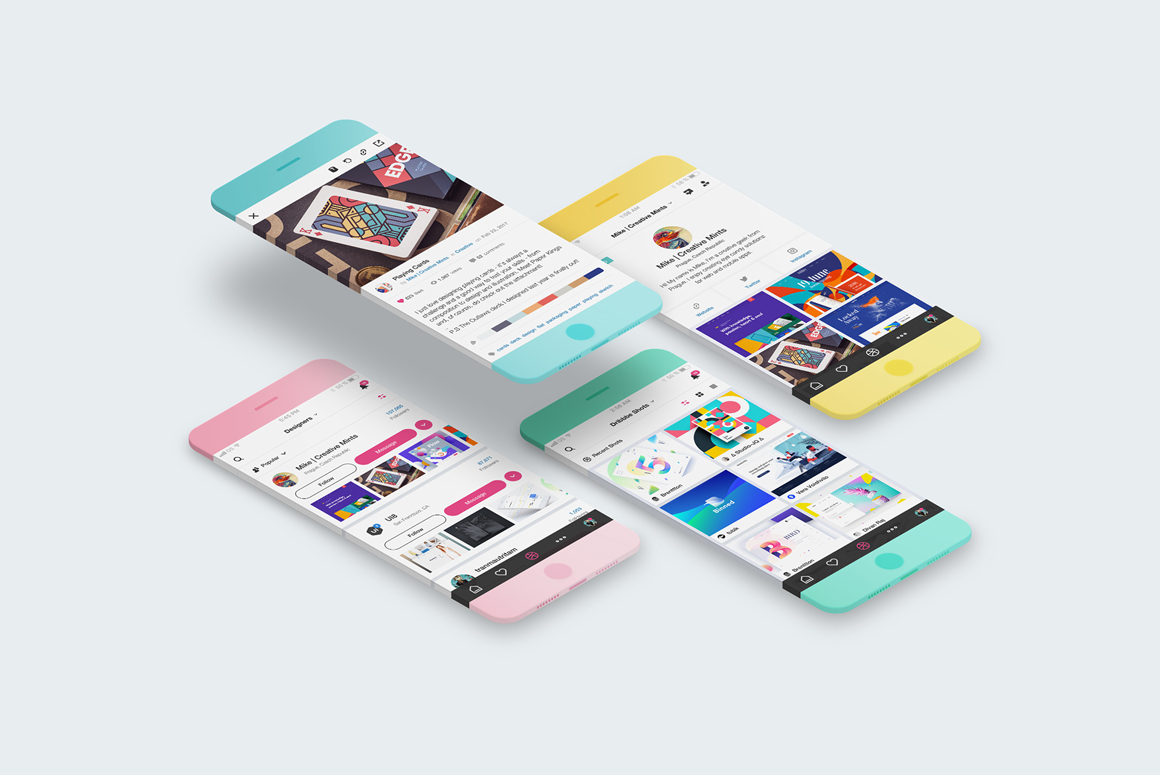 Free New Minimalistic Phone Mockups is the perfect PSD Mockups that you can use in Photoshop to present your mobile web & app designs in the new modern styles. You can easily add your own designs with the smart layers.
Features:
01. Changeable Phone Color
You will be able to change the Phone color. I think it's a pretty cool feature to let you make your presentation more flexible. Imagine, your design is following the blue colors, so let's pick the blue color for your phone. Take a look at the below example. Excellent right?
02. Changeable Background Color
You will be able to change the background color. I have made some options for Gradient background, Solid background, Dark background… Or simpler, you can custom the background as what you want to do, and nothing is limited in this mockups.
03. Changeable Shadow Color
In this Free New Minimalistic Phone Mockups you will be able to change the phone shadow color. imagine you are working on the red phone and gradient Red+Pink background, you won't love the phone shadow is blue for sure; It would be hilarious, so I let you choose the shadow color for your phone mock-ups. Let's make your presentation more sense.
04. High Resolution
You can make any size as you want, these mockups are created by shapes layered. So you just need to resize the mock-ups how big you like and place your screen. Note: The screen is based on 750x1334px @2x exported for iPhone 7. And if you make the phone bigger; don't forget to export your screen bigger to keep the best quality.
05. Drag & Drop to Create Own Composition 
Free New Minimalistic Phone Mockups there some pre-made scenes, but It's yours since you download the mock-ups. Make more scenes as you want.
06. Quickly to place your mobile screens to the mock-ups
I used a lot of PSD Mockups what is shared by other authors. They were nice except one thing I don't like that is finding where is the smart objects to place my screens, time is gold, so I decided to create A Guide for each Mockup File with the screens where you just need to double click and put your screens. I hope you will like it.
Big thanks to Tran Mau Tri Tam for sharing this freebie. Please check more awesome works in his portfolio on Behance and ThemeForest.
:Personal and Commercial Use