5 Winter Clipart To Design The Perfect Gift For Kids
Winter is just around the corner! Can you believe that this year has almost passed and that Christmas is less than 2 months away? I know, 2020 flew by really quickly and all of us deserve to enjoy the peace of the winter holidays.
Especially the little ones. If you are a graphic designer searching for the best way to create presents for children this year, you've come to the right place. In this article, we will show you the best 5 winter graphics to use in your work to create unforgettable gifts for children.
What can you create with a winter clipart collection? 
Probably the best thing about this collection is versatility. There is so much clipart you can choose from that it will be really difficult to narrow it down and create just a few items. No. You can go with reindeer, nature elements like Christmas trees, houses and all sorts of interesting little Christmassy details.
Now, let's see what can you do with such an amazing collection of clipart? Well, only amazing things, of course. You can create clothing items, starting with cozy pajamas, cool hoodies, comfortable T-shirts, and even fluffy gloves.
But clothes are not the only gift ideas you can resort to. Don't forget about the famous Christmas mugs. They are perfect for enjoying a big mug of hot milk and cookies. Either if you are a kid waiting for Santa or San himself.
Who will enjoy the gift you created? 
Truth be told, there is no age limit for those who will enjoy the gift you create with these winter graphics. Both kindergarten and high school children will enjoy the cute and funny drawings. And even adults will want to buy for themselves the T-shirts you create this year.
Now let's check out the 5 winter graphics that will make the best resources for gifts this Christmas!
1.Cozy Hygge Icons Clipart Set By Lemonade Pixel
Hygge is a Danish and Norwegian word that describes a cozy feeling and atmosphere. That means that it best describes the Christmas atmosphere. And this is perfectly correlated to these icons clipart.
This is a collection of 82 vector & PNG format hygge icons clipart that will bring happiness to the heart of every child. Use them to create postcards for children, cute stickers, calendars, and many others!
Features:
File format: AI, PNG, JPEG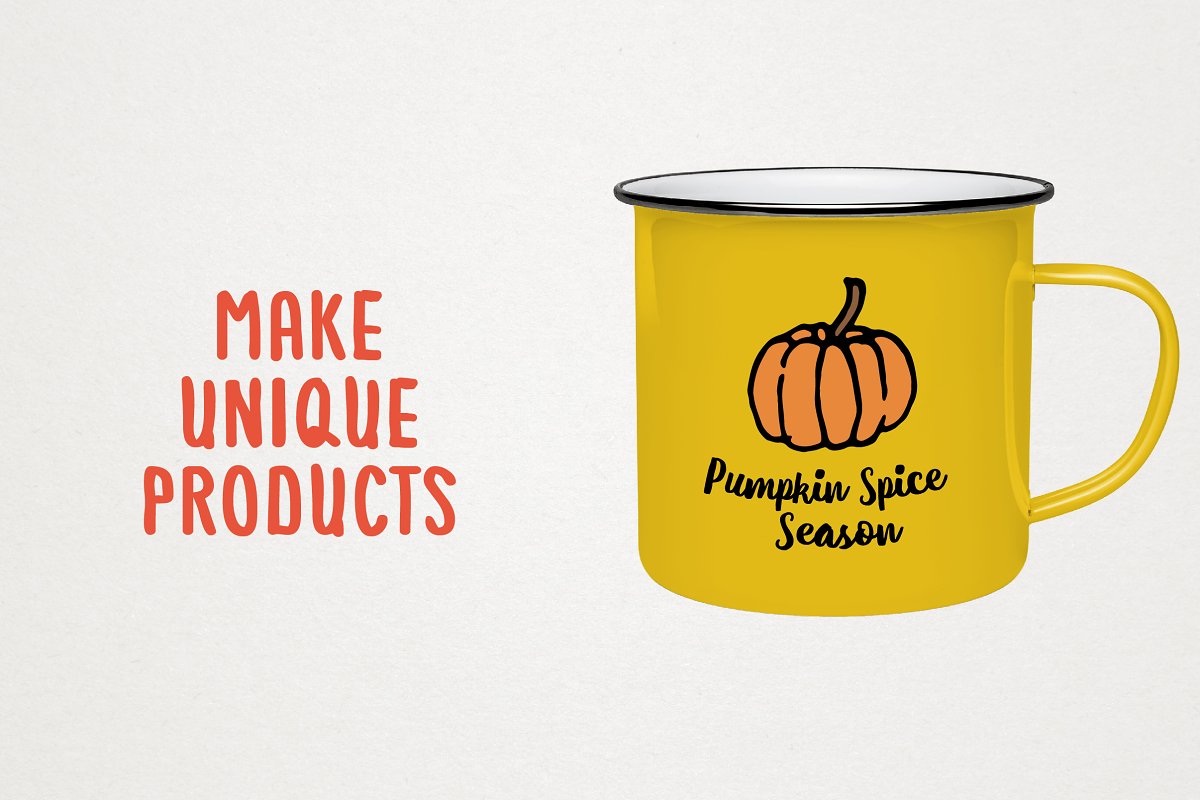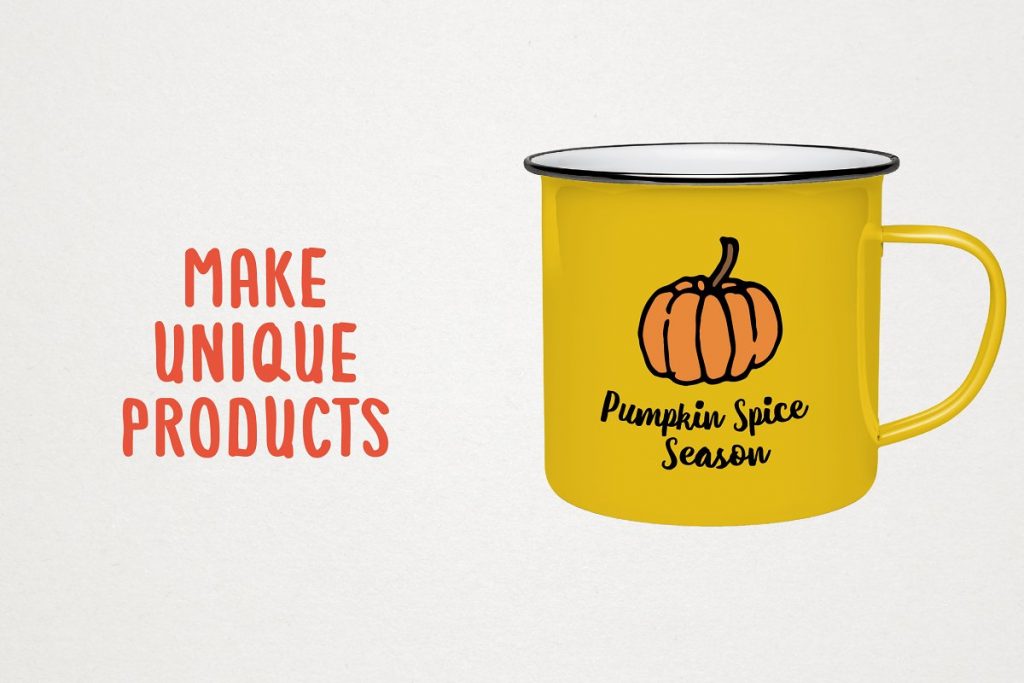 2.Snowy Winter Illustrations/Clipart By Lemonade Pixel
This is one of those wow collections of winter clipart. It includes 34 hand-drawn sketched winter clipart illustrations like animals (fox, reindeer, polar bear), nature (Christmas tree, snowflake), clothing items (gloves, sweater), and beverages (hot chocolate). Children will be amazed by the accuracy and cuteness of these and will immediately fall in love with their gift.
You can use these to create not only clothing items and party invitations, but they would be great for creating even a Christmas book.
Features:
File format: AI, PNG, EPS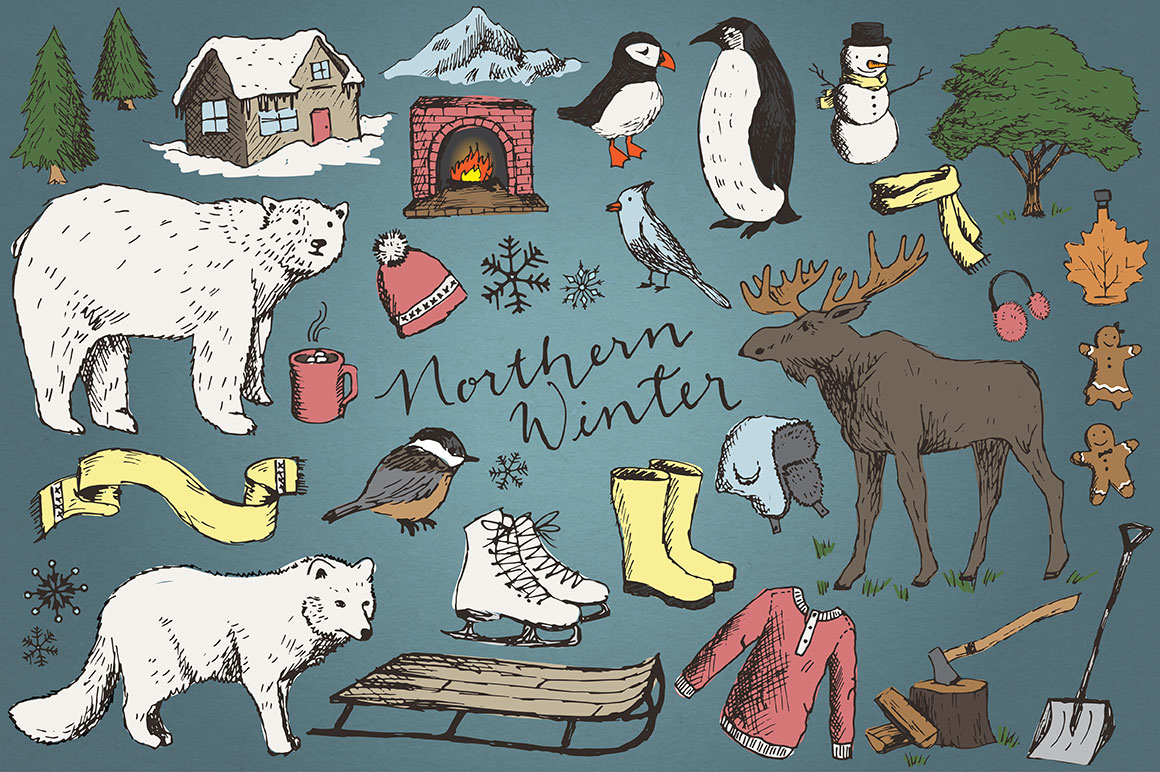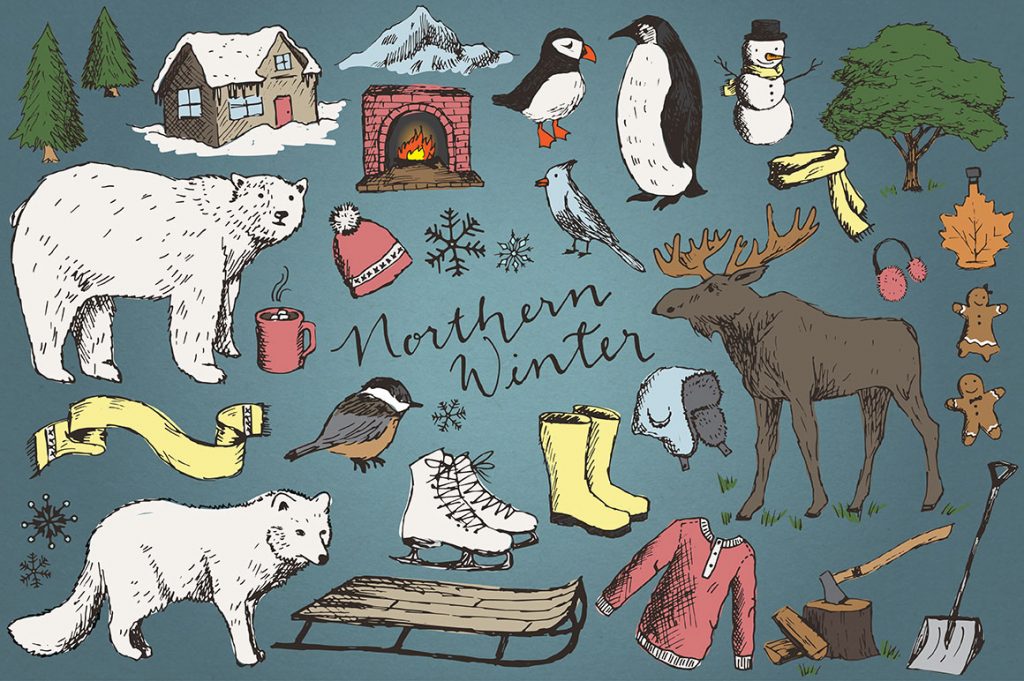 3.Jewish Holidays Icons Clipart Set By Lemonade Pixel
With this set of holiday clipart comes all the reasons you need to celebrate. They are awesome illustrations that give you the freedom to customize as you wish – you can change the colors with little effort and make them stand out in a large variety of environments.
This collection Includes Shabbat candles, Kiddish cup, Challah, apples and honey, Lulav & Etrog, Sukkah, Torah, Ten Commandment tablets, Seder plate, and many other Jewish symbols you can use in your work to create great gifts for children. A total of 44 vector & PNG format Jewish holidays icons clipart waits for you to start creating.
A great usage idea would be for you to use the clipart to create wrapping paper for different Jewish holidays such as Passover, Shabbat, Rosh Hashanah, Yom Kippur, Sukkot, Hanukkah, and others.
Features:
File format: AI, PNG, EPS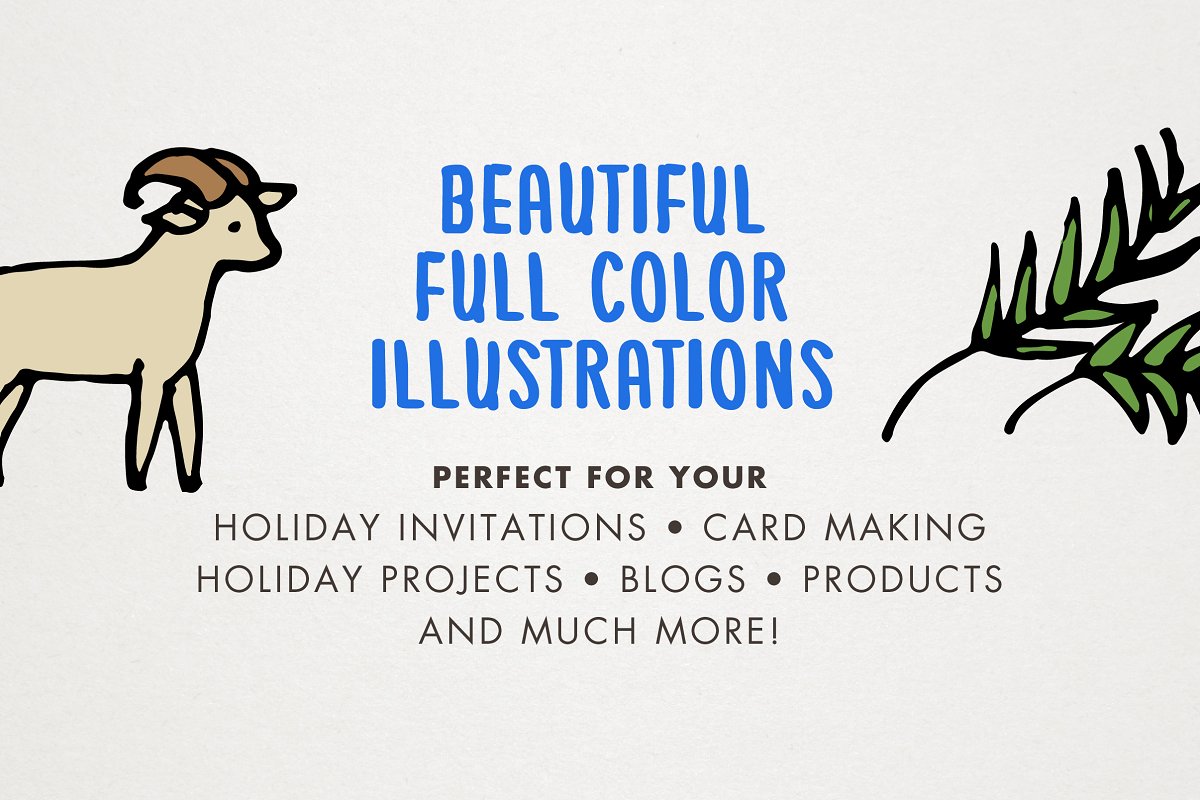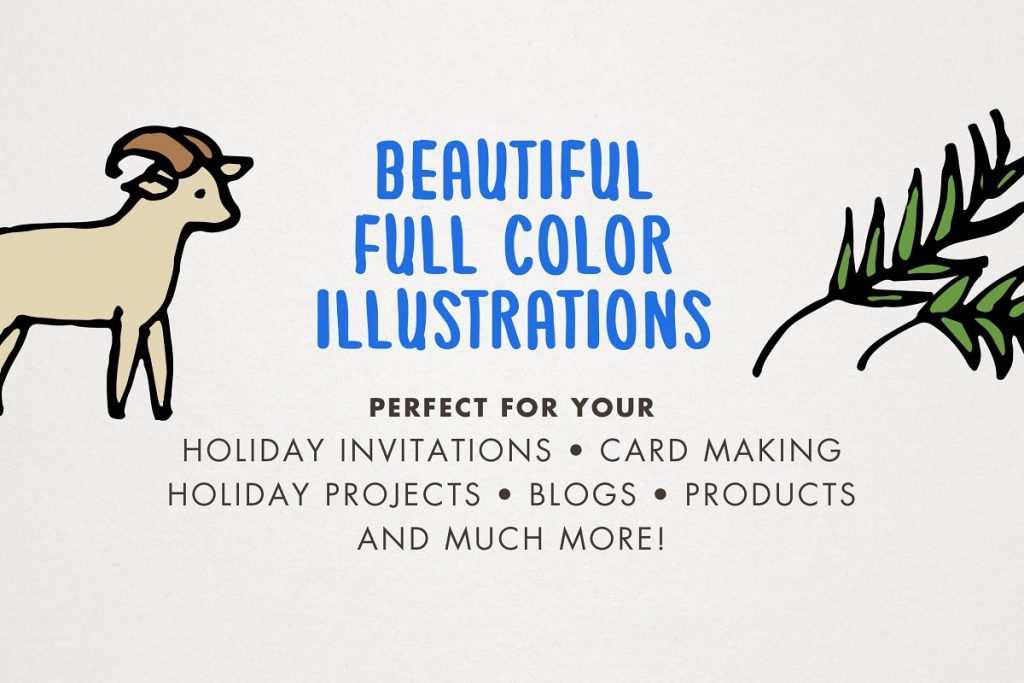 4.Merry Christmas & Holidays Clipart By Lemonade Pixel
If you have been waiting for a reason to start creating children's Christmas books, this collection of winter clipart is it. Now you have no excuses: this collection gives you everything you need to create emotional and cute visual stories for children at Christmas.
Apart from illustrated books, you can use this clipart to create cute mugs with personality.
Features:
File format: AI, PNG, EPS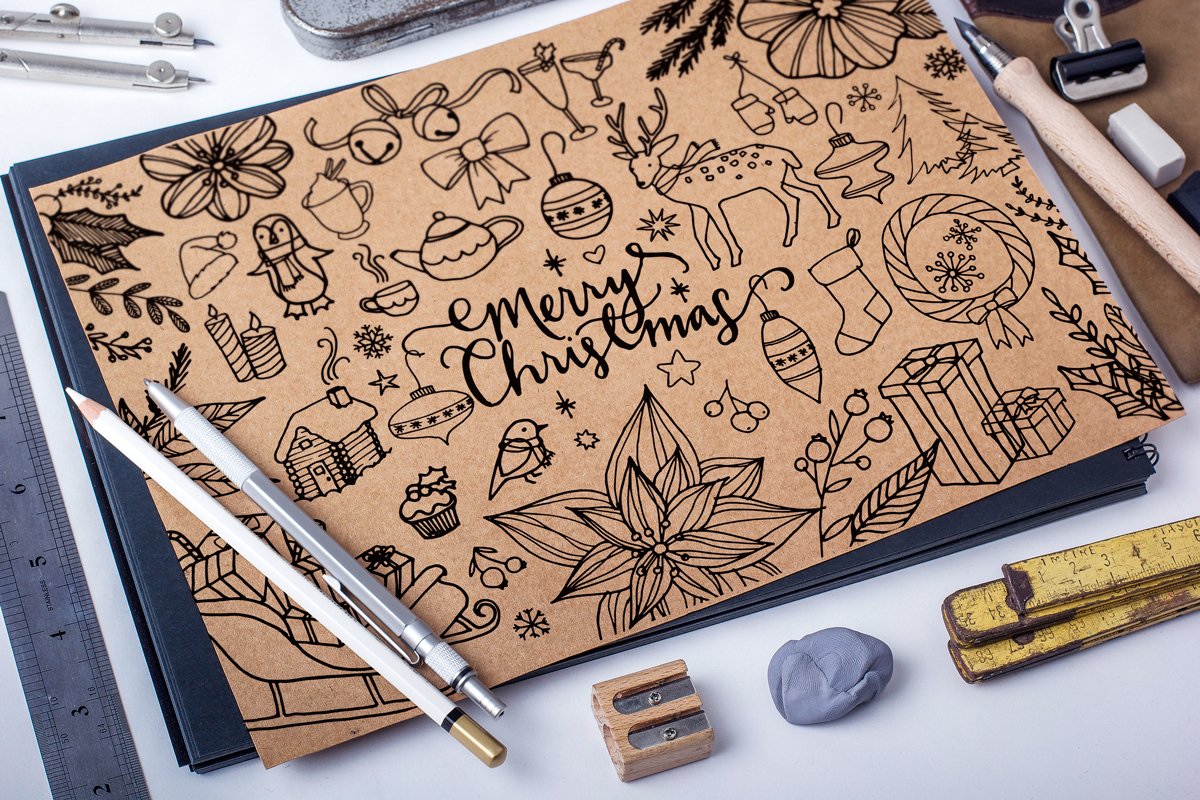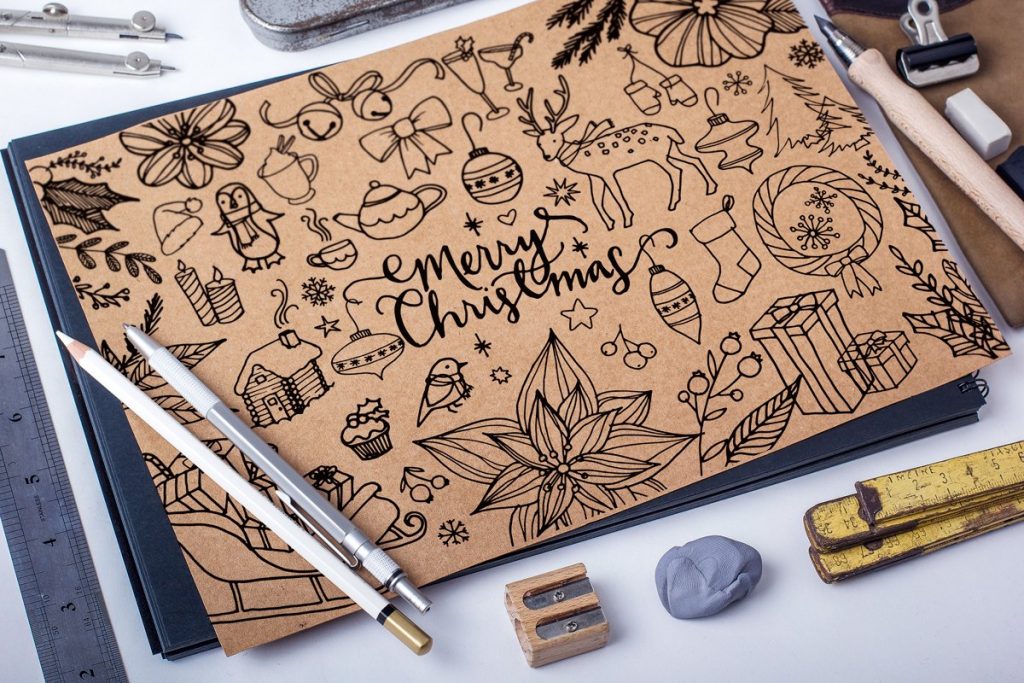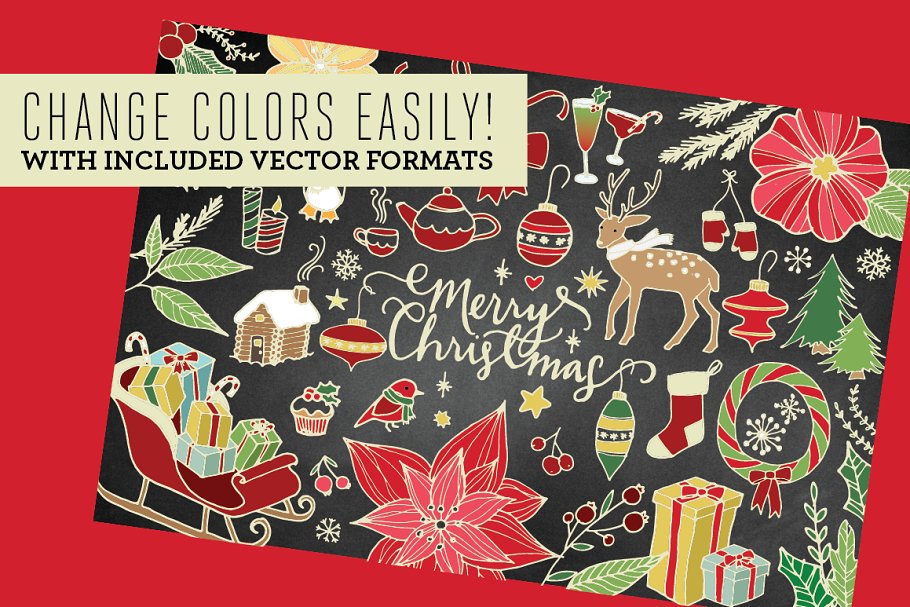 5.Hanukkah Clipart Illustrations By Lemonade Pixel
Happy Hanukkah, everyone! This collection of winter clipart is exactly what you need if you are creating a gift for a Jewish child. With it, you get everything you need from menorahs to Torah, challah or dreidel.
You can use these to create invitations and cute notebooks.
Features:
File format: AI, PNG, EPS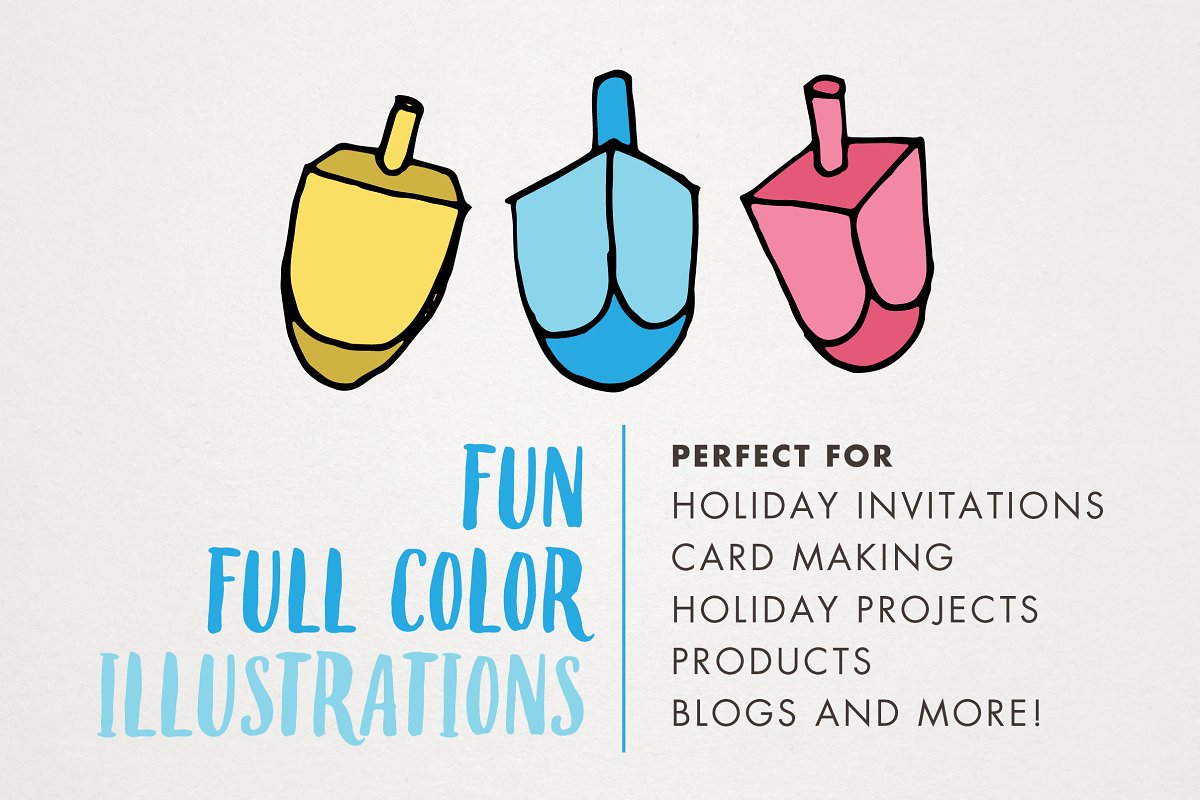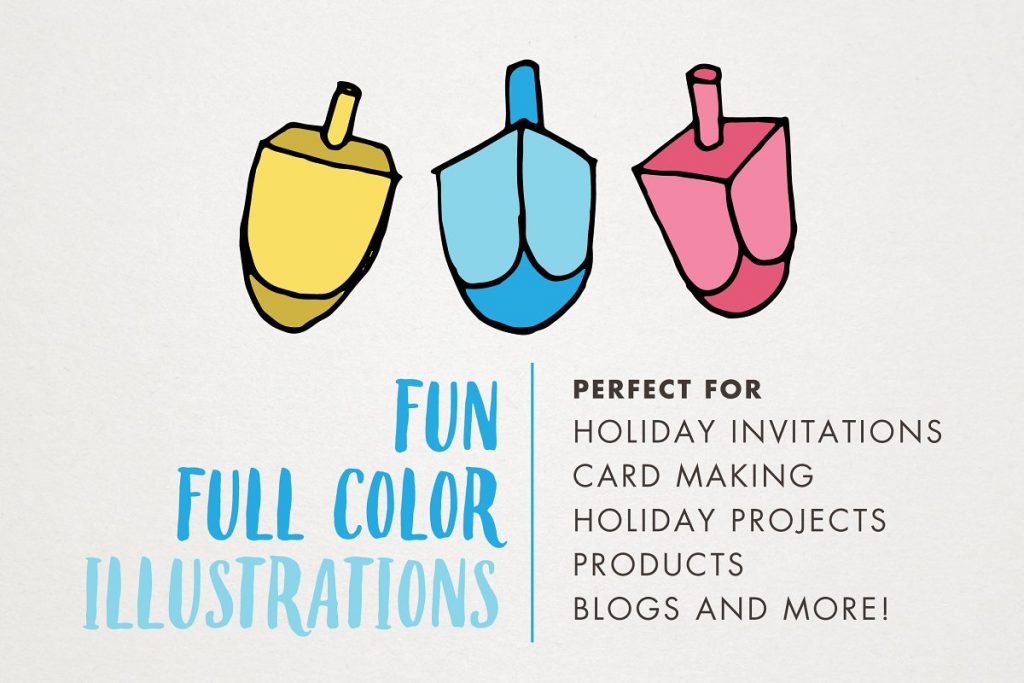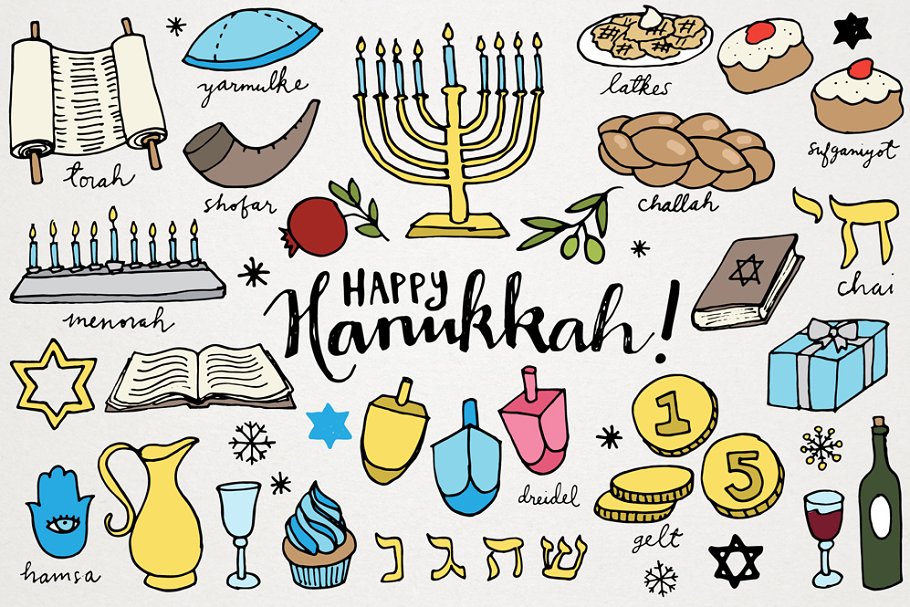 This winter clipart will allow you to create all the amazing gifts and winter graphic designs you want this year. Children will be happier than ever and thank you (I mean Santa) the entire following year. Do visit our store for upcoming winter sales and Christmas deals. If you have any resources or something to share regarding Winter Cliparts, do let us know by writing in the comment section.