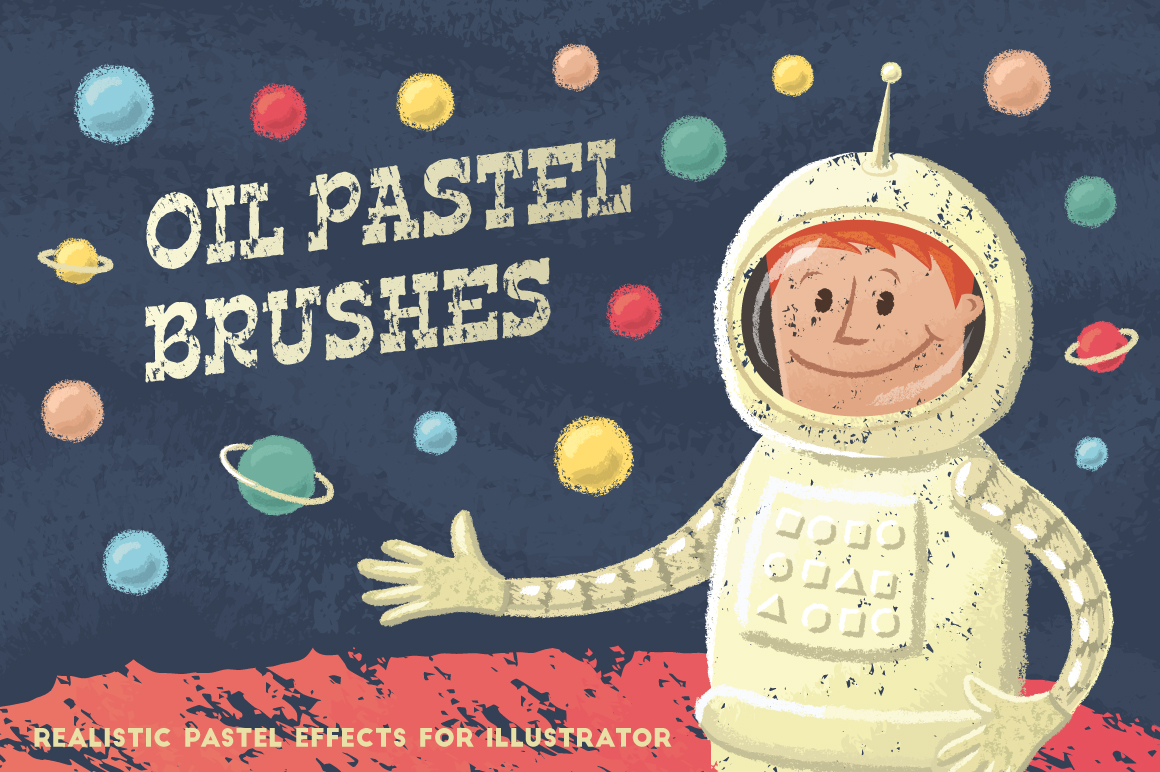 These life-like textured brushes are the next best thing to using real pastels!
This brush set includes loads of different shapes, sizes, textures, smudges and scribbles. In other words, this pack has a brush for every drawing challenge – the chunky brushes are great for backgrounds and for large areas of texture, while the others are perfect for creating a wide range of outlines and details. Together they will make your designs and illustrations spring to life!
Big thanks to Jeremy Child for sharing this awesome collection with us. Check out for more awesome freebies from The Artifex Forge
The pack contains fantastic components:
The Brushes
10 standard pastel brushes.
10 scribbled pastel brushes.
8 rounded pastel brushes.
9 graduated brushes.
7 chunky pastel brushes.
9 smudged pastel brushes.
If you are a tablet user, you'll be pleased to know that a version of the brushes with pressure sensitivity enabled is included. (Please note that this feature only works in Illustrator CS5+).
A quick reference guide
This will help you find the right brushes for the task in hand quickly.
Example files
The three preview images. Use these to see how I achieved the look.
Please note: this guide is compatible with Illustrator CS5, CS6 and CC only.
Instructions
A very thorough guide on how to load, apply and then adjust the brushes is supplied.
Please note! This product is compatible with Illustrator CS1 to CC only.