5 Best Hipster Designs for Your Next Project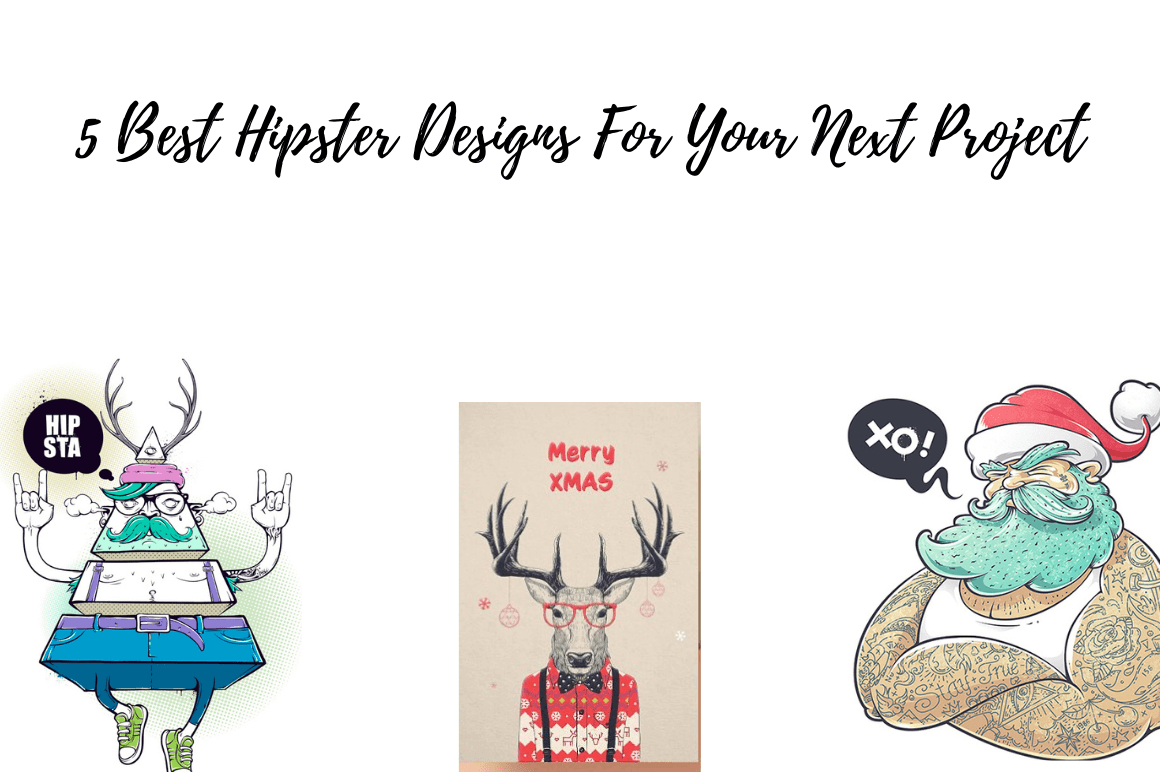 The hipster design or hipster aesthetic is growing increasingly popular across the world today. It has established itself as an essential tool in the world of design and makes impacts in a big way. It is popular for its diverse options, creativity, and flexibility in design.
Designers often engage and use any tool to project and enhance their creativity. Hipster designs are one of the tools designers use to enhance their creativity. It also makes the designing process straightforward and relatively easy.
Hipster designs are usually design bundles that are very minimalistic and simple. They are particularly popular because of their unique and innovative style of using their design to communicate with people. Similarly, they often pass important messages with their designs to help effective communication.
Most hipster designs and other design bundles are modern and use a vintage style. These designs will help to establish relationships, emotional linkups, and social activeness. They are characterized by a strong sense of alienation to reflect creativity effectively.
Hipster design has many advantages in design creation, including showing off your brand personality by helping you get some of the most professional designs possible. It can also give you the right inspiration for any design you want to create.
You can add spices of creativity and even flow to your design with the use of hipster designs. Below is a list of the five best designs for your next project. These design bundles are collections of creative works of several designers.
Hipsta Skulls/ Vector Pack by Vecster 
Hipsta skills are one of the most versatile hipster designs. It includes eight unique handwritten skulls that provide you with varieties of options for any type of design you want to make. Another interesting feature of this design is that you have the luxury of fully editing it, and they are 100% vector.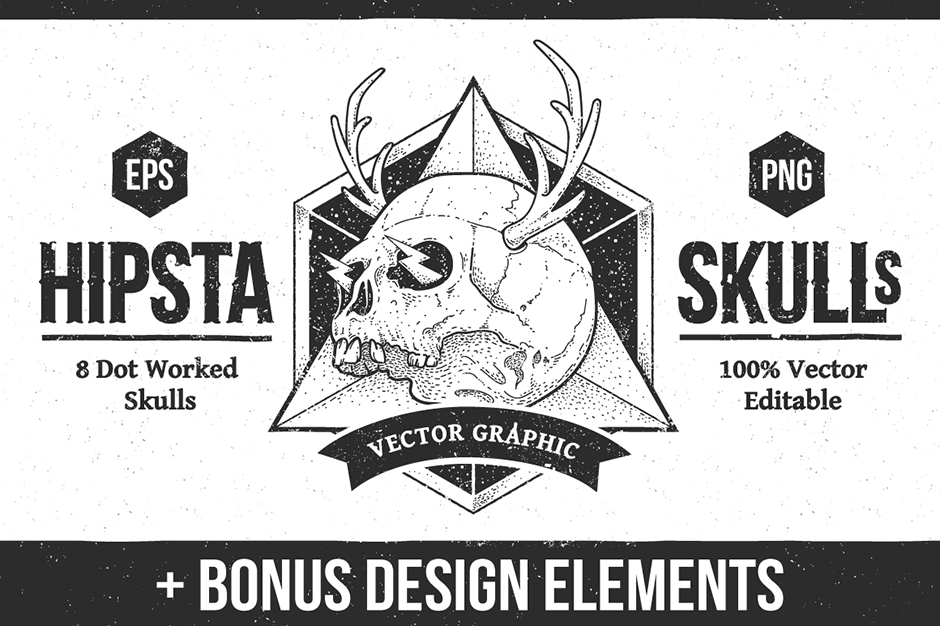 This set comes with some bonus elements that will facilitate your design. These elements will also create a new set of impressive hipster design projects. Hipsta skulls support various design formats, including Eps, jpg, PSD, and Ai, and it also supports Hi-res jpg files (abt 5000 x 3000) and transparent png files of similar dimension.
True Hipster Vector Set by Vecster 
True Hipster Vector Set is another impressive design with flexible features and comes with different elements that enhance its versatility. It also comes with a different set of hipster badges and emblems that add more power to your design arsenal.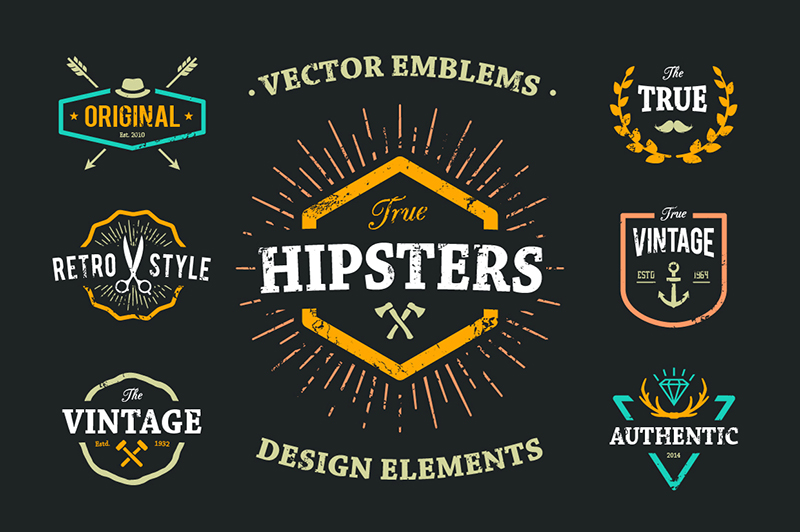 This design pack includes various fantastic old-fashioned labels for retro-styled design and other varieties of design. It is suitable for various designs, including logos, headlines, and other customizations. This design pack supports various formats, including Eps, Ai, Png, and Jpg.
Tattoo Master/ Vector Pack by Vecster
Tattoo master is not just popular because of its versatility; it is also one of the hipster designs that allow you to create unlimited designs. This pack includes several distinct tattoo studio logos templates that make design easy and diverse. Similarly, the texts come on a separate layer that makes it easy to edit it to create the best designs.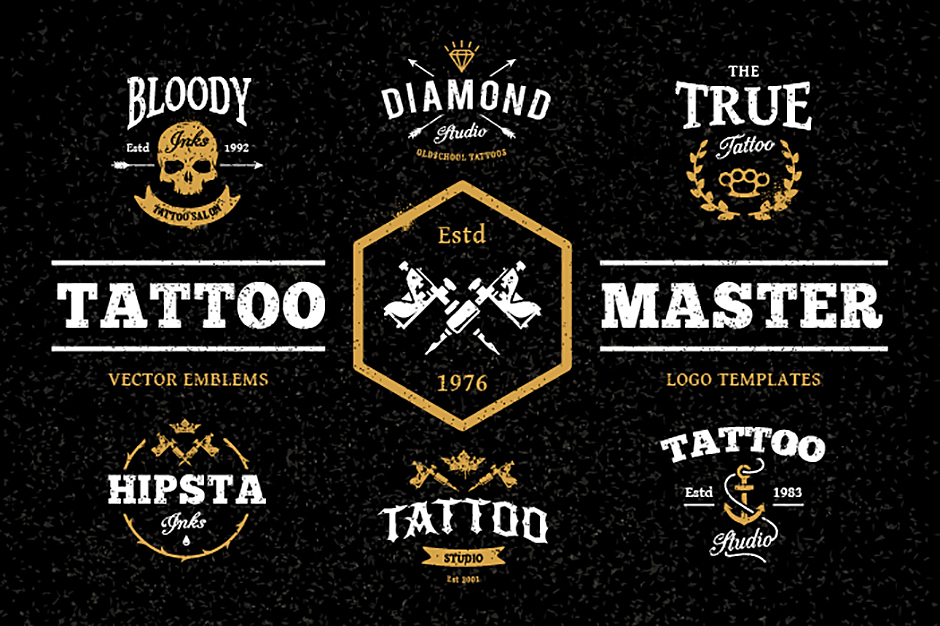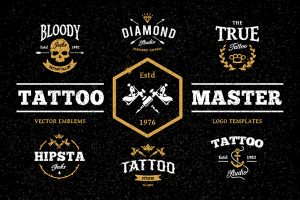 It is suitable for varieties of design projects, including logos, billboards, headlines, and other customizations. Tattoo master comes with various vector objects that are regrouped and separated by layers to add touches of professionalism and uniqueness to your projects. It supports various formats, including Ai, Psd, Eps, Png, and Jpg.
Retro Coffee Emblems by Vecster 
This design pack is set on seamless coffee background; hence, its name. However, this feature does not limit the diversity of the pack because it has two useful background variations which are white and dark backgrounds.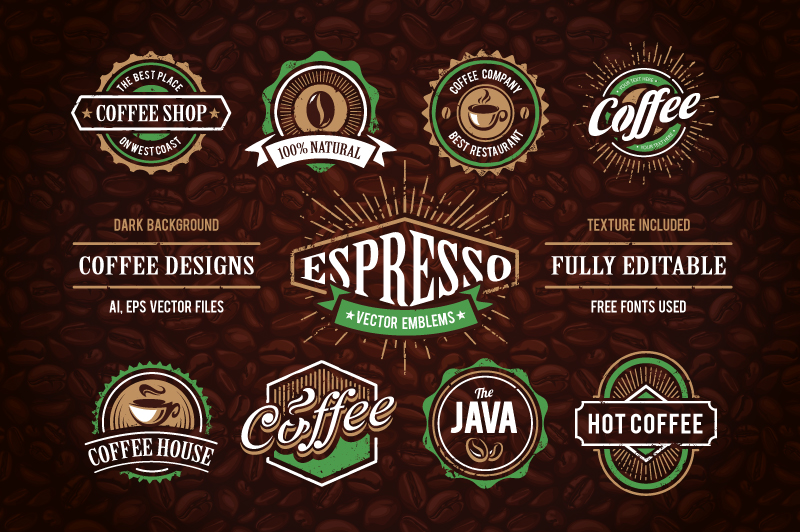 This pack will help you increase your design options, make design easy, and allows professionalism. It supports two file formats which are Eps and Ai.
Vaping Hipster Art by Vecster 
The vector arts of the vaping hispster designs are relatively new, and the vector illustrations come in two types. These variations are white and black backgrounds. Another remarkable feature of this hipster design is that these packs come with well-organized vector files.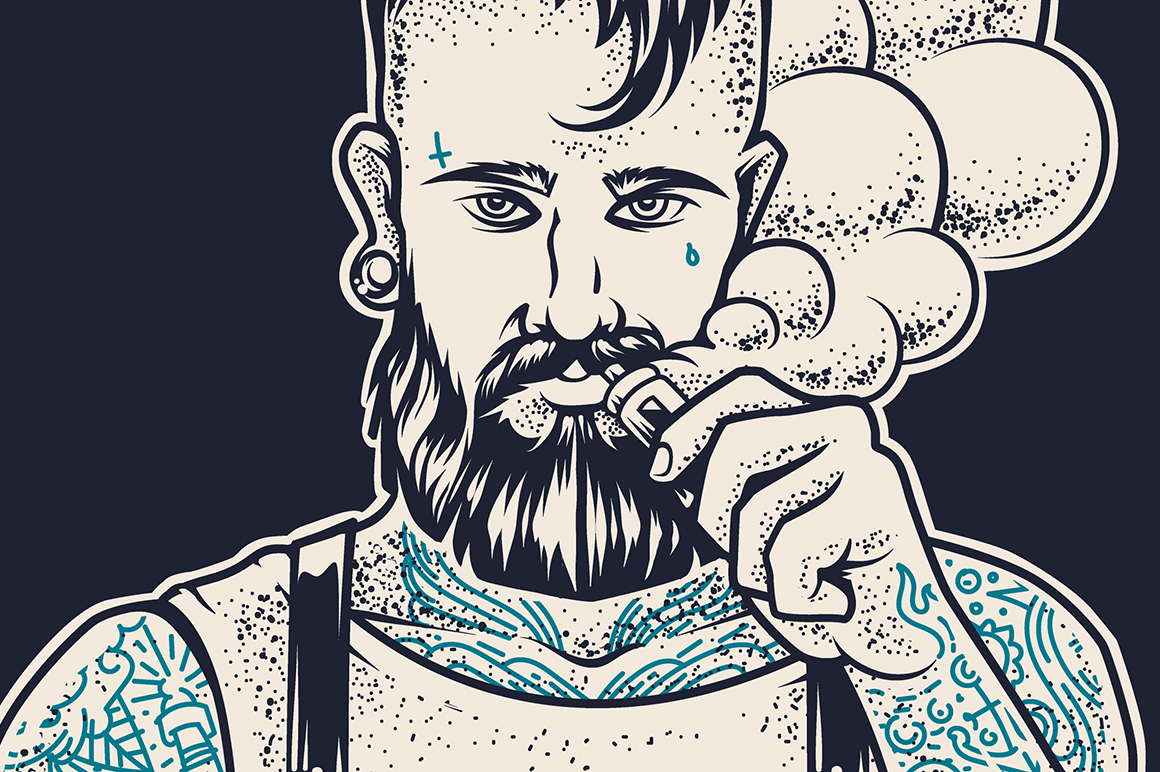 It includes raster versions, and the pack is easily editable. The design is suitable for various design projects, including logos, headlines, and other customization designs. It supports various file formats, including Eps, Jpg, Ai, and Png.
Conclusion 
The introduction of design bundles is one of the most effective ways to project creative ideas. Hipster designs offer one of the most versatile and easy to use options for various types of designs. Besides adding creativity and an appealing outlook to your design, it also helps ensure effective communication.
The hipster designs above will not only help you improve your professionalism with designs; it will also help you upgrade your design arsenal and even set it up from scratch.